The idea of college admission inevitably arises in front of a large number of high school students. If you have already graduated from school, you will definitely have to take care of going to college or university in the near future.
That is why many of you have a completely logical question.
'How can I write this article for a college application?'
Nevertheless, cast all fears aside, because most scholars not only encounter this issue but also have learned to write it successfully. Therefore, instead of despairing and trying to dodge this situation, try the following recommendations to make your college essay victorious.
Why is essay writing for college so important
If you are among those scholars who received an excellent average mark after graduation, then perhaps for you, this task will be just a small barrier to entry. However, keep in mind that to write this assignment is incredibly significant and is evaluated by the selection committee of the college with special attention. Even if your GPA (Grade Point Average) obtained at school is not something to be proud of, writing a competent and high-quality performance of application essay will quickly help you enter the chosen educational institution.
High scores are not enough
On the other hand, no matter how huge your average scores at school is, if you fail to write such an assignment as an essay, most likely you can simply forget about studying at the chosen college.
In fact, the main feature of making an article is that you can show the representatives of the educational institution what kind of person you really are. Think for a moment, because all the other information that you write during the application process is just numbers and statistics.
What really matters?
It goes without saying that the average student score, additionally completed training courses, a considerable number of extra-curricular activities, and perhaps even the knowledge of working as a volunteer or employee of a public organization, are quite important factors. However, this does not make you truly special for the study board.
This should not be forgotten, especially if you plan to enter a reasonably popular college. It is clear that everyone who comes to such universities will have high scores, a vast number of different training courses taken in addition to the main curriculum, and it is even possible that some of them participated in the organization of various school clubs. Therefore, admission to college should be treated as carefully as possible and so try to write your article in a quality manner.
! In a way, this can be imagined as a resume when applying for a job. You provide the college committee with an opportunity to learn what kind of individual you are and what is behind your achievements and top marks.
If you know in advance that the chances of entering the selected several colleges are enormous for you, you should still write the most convincing and reasoned essay. As a result, you can not only stand out among the bulk of those who go to educational institutions but also additionally apply for some financial aid resources as well as get a good impression of you from future teachers.
How to choose the right topics for a college application essay
It makes no sense to consider absolutely all the issues that are used to write an essay when entering college. The fact is that while entering and filing an application for college, you may encounter the fact that every year, almost all schools in the USA regularly change topics for essay admissions.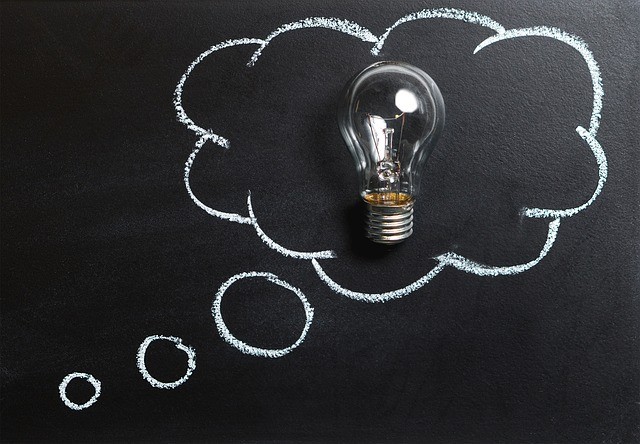 Nevertheless, most of these topics for schools have standard features that should be considered in more detail. As an example, we can analyze the five main issues that are contained in the Common Application in 2019 terms.
5 main Questions to discuss
These five questions and topics that are considered as they are accepted by most colleges and universities in the United States. Themes of these questions include:
Some scholars are fascinating persons and have extraordinary talents, which, in their opinion, are incredibly significant. If you understand that in this case, we are talking about you, then you can safely share your story and surprise the board commission.
The lessons we can learn from bad situations are the foundation for our future success. Try to keep in mind a case or period in your life when you faced your biggest personal failure. Try to explain how this influenced you and what actual knowledge you could learn from this situation.
Bear in mind the cases when you tried to dispute the generally accepted principles or ideas. What specifically made you do this? If you turn the clock back, would you do it again?
Tell us a word or two about an idea you would like to implement or world problem that you would like to solve. Perhaps this is some kind of acute social issue, a social challenge, or an ethical dilemma. The main thing is that it has a direct personal meaning for you. At the same time, the scale of the problem itself is absolutely unimportant. The most important thing is to explain what it means to student and what specific actions one could take to solve this problem.
Discuss the starting point that marked the end of your childhood and transition to more adult life. It may be some personal achievement, event, or a completely random moment that occurred in your life or family.
As you probably managed to notice all these questions are quite extensive and open for any student. Nevertheless, there is nothing surprising here because it should be so. It should be understood that teachers in college want to give you the maximum freedom. This is perhaps the best chance to demonstrate who you really are.
A starting point of an admission process
Therefore, the choice of topic is a kind of starting point from which you could start a story about your personality. Don't choose the prompt that you think will be able to show you in the best light for admissions. The fact is that for the selection committee, it does not matter which of the suggested prompts you choose. The most important thing is how you cover the selected topic.
No matter what the procedure of entering the college looks like, students will most likely be given a choice of several topics. Don't be shy to pay due attention to this issue. After reading all the suggested tips, try to focus on one or two.
These topics should be as close as possible to you in spirit. After this, use the following tips. Take a blank sheet of paper and conduct a small brainstorming session of all the ideas in your head on each issue. Try to share a list of ideas with someone to help you drafting the article, and the more such ideas come to your mind, the better.
Topics to avoid when writing an essay for college admissions
If we talk about those topics on which drafting of this type of essay is the least effective, then most often these may be the most obvious ideas. Virtually every topic can achieve excellent results. The most important principle for you should be to avoid a situation in which your work will be boring and too obvious. The fact is that for members of the selection committee there is nothing more tiring than re-reading the absolutely obvious answers a thousand times a year.
Here is a list of example of points to avoid when writing an essay answer for school admissions:
Description of the period when you became an adult person;
Description of the situation as you met your soulmate;
Everything about narcissism;
A story about your negative sides. There is no need for the introductory commission to know about this.
! Any case that will express something in superlatives. For example, you should avoid such phrases as 'it was the best moment of my life' or 'this is the most amazing individual I have ever met'.
Avoid any banal descriptions
Bear in mind that genuinely successful essays don't depend on the situation you are describing, but on how you explain it. It is possible to stand out among the bulk of those who enter college or university not only thanks to the chosen topic but by how you can describe it.
You are well aware that the likelihood that you experienced something unusual in such a short period of a lifetime is unlikely. And here it is not so much about you but about 'events' that schoolchildren face in the modern world.
Nevertheless, in any case, you should highlight some unusual moments or knowledge gained from your experience and explain it in an essay. Of course, if you have managed to conquer Everest or have overcome one of the deadly diseases, then this is definitely worth mentioning about. In this case, your story will be truly extraordinary.
However, most people do not have any exceptional knowledge of life at such an early age. Nevertheless, this does not mean that you live a very dull lifetime, and you have nothing to tell in a good essay. If you take into account all the tips in this article and adhere to the correct approach when drafting an article, this will make a good impression on the introductory commission. So what is it worth writing about?
Importance of brainstorming
After we examined those guide points and questions that should be avoided when writing an essay for college or university, it is time to go on and to consider what it is still worth creating in order to enter a higher educational institution.
As we already managed to find out, the best start for choosing a topic is such a simple tool as a brainstorming. If you already know what a brainstorming looks like, then for those who face this for the first time, we can consider this in a little more detail.
To do this, you need a blank sheet of paper and about 10-15 topics from which you can choose. After that, you can take turns in each topic and explain the whole range of ideas that come to your mind on each issue. Therefore, set the timer on the watch or mobile phone for 10-15 minutes and proceed.
How to use brainstorming as efficiently as possible
If you feel that you are in a deadlock and it is difficult for you to come up with 10 – 15 free topics for brainstorming it's ok. You can try to use the following categories that include:
Do you like sports?
Which training clubs do you belong or have started attending recently?
Organizations or foundations you are a member of;
Your experience as a volunteer and the responsibilities you performed;
Your latest achievements;
The most incredible impressions that you received (perhaps you visited the South Pole or lived for some period in another country, or maybe you even managed to meet with one of the famous actors).
Your unique abilities (this can be proficiency in different foreign languages, first aid skills and, possibly, participation in Iron Man).
What mistakes to avoid when writing an essay
All of the above recommendations are a real lifeline when you need to write an essay. Nevertheless, the successful completion of such a task as an essay is not limited solely to information already received.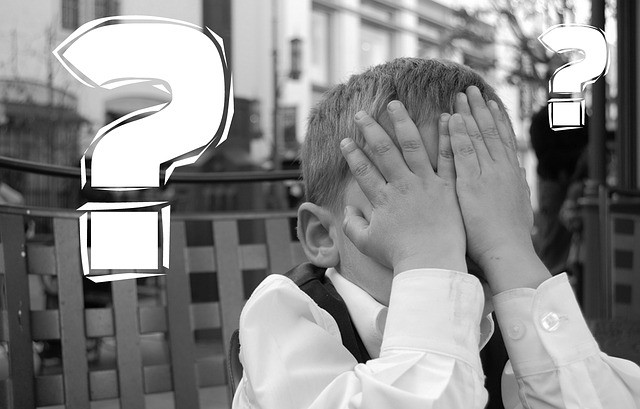 For your essay to turn out really useful, you need to do more. Therefore, another parameter that should be considered when writing an essay is to try to avoid the most common essay mistakes that students make. When doing an essay such as an essay for college or university, many students make two of the most basic errors that include:
Too vague usage of information;
Too much attention is paid to the event part itself and not to the feelings that the author experienced;
Well, let's try to consider these two problems in more detail.
Major mistake # 1
The presence of uncertainty in the body of an essay is not so surprising. The fact is that even professional writers and experts face such a problem. So why is there such a widespread trend? Most likely, a similar situation arises when the knowledge that is contained in our heads does not always correspond to what we write in college essays.
Remember that a few sentences are not enough to reveal your identity. The fact is that the professor who will read your essay knows absolutely nothing about you except a free statistics obtained from the documents that you submit at admission.
Besides, you must comprehend that those who will read your application essays may often not even know the subject that you are describing. In other words, the knowledge that you have in a particular subject will not always be present in the head of a reader. And here your task is to fill this gap and, accordingly, be more specific in your descriptions.
As an example, imagine that you decided to write an essay statement about the period of your life when you performed in a drama club at your school. In this case, for example, you decide to tell about your first impressions of a public speech in front of a school audience of viewers.
Major mistake # 2
Well, it's time to consider the second most common mistake, namely the description of some events instead of a description of the feelings that you experienced. The central part of the bad essays is that they are focused exclusively on the events that have occurred and do not reveal the emotions that the authors experienced.
Bear in mind, you are not an employee of the statistical office or a policeman who writes a report at the end of the day. You are not telling a story just to tell it. You should try to show what kind of individual you really are and what your interests are.
Therefore, avoid piling up various events. Let's imagine for a moment that you, as a senior student, spent time abroad and managed to master a new foreign language. Instead of describing a considerable number of events that you want to write about, try to talk about what really mattered.
! In other words, explain the experience that helped shape you as an individual you are today.
Final tips for a college essay
Try to truly consolidate all the recommendations received. We offer you some additional tips that will undoubtedly help you create a successful introductory essay for school:
Be sure to check your essay for grammar and spelling errors. Actually, grammar and spelling are no less important factors when evaluating your essay.
Be sure to edit your college work after it's finished. Check parameters such as tone sequence, narrative style, and so on.
Find out the opinions of others about your essay. Try to let your loved ones, parents, or friends read your college work. Any statement that you will hear from a reader is a great reason to make your essay truly unique and useful for admissions.
Don't put off a prompt until the last day. Although writing an essay for college is a very time-consuming process, you should not postpone this college work. The sooner you start, the easier the writing process is, and the faster you will finish.
Be confident. Yes, the process of entering college is quite thorny, and most often it's a stressful moment in a lifetime. But believe me, you will succeed with this task, and you will be able to enjoy a student's lifetime fully.
Well, we hope that after the given guide, you will gain all the necessary confidence to write an essay for college. Be sure that the knowledge gained is enough for you to make an extraordinary impression on the members of the board committee, or see our privacy policy to find out more about other options.